Bhansali's Group is one of the pioneers of the real estate business in Pune. Our commitment to quality since 1985 has earned us the trust of future customers, and most importantly the satisfaction of past customers. We are a full-service organization with in-house architects, engineers and construction crew. We also have an in-house interior design division that helps design homes as per customer tastes and preferences. We combine innovation with experience and hard work, to conceptualize and realize projects that anticipate the needs of the people who will live or work in the spaces that we build. We are proud of our reputation, within and outside the real estate industry, as a reliable and respectable company and we continue to work hard to live up to that reputation.
The Bhansalis Group is a world-class property development conglomerate that is changing the cityscapes of Pune, with its bold new designs, high engineering and ethical standards and professional outlook. Established in 1985, the group has built and "Delivered over 20 Lakhs Sq. ft. of constructed area and have an ambitious target of over 30 Lakhs Sq. ft. in the upcoming year."The group follows formalized techniques of construction management and a continuous feedback system that make it one of the most efficient in the construction industry. It is no wonder that is a preferred partner for local and international corporates, IT and ITES companies, business owners and home buyers.
At Bhansali's, we a have dedicated team in Engineering, Accounts, Sales and Marketing, HR and Administration, Planning and Estimation, Legal and Liaising, Purchase and Quality.
Our success is based on a very simple principle: We simply do not compromise on quality. Here at the strongest and finest materials are integrated with state of the art technology. Furthermore, every stage of the building process is undertaken and overseen by professionals with indisputable credentials – be it our engineers or managers, who are regularly trained through seminars, group discussions and are kept abreast with the latest processes and innovations through our R&D cell. Projects of any type and specialization are welcome and will be executed by us in our own proven manner of quality and timeliness, because laying the foundation to your business is our business
Our customer-centric approach is highly valued in commercial projects, where we have extended our expertise to provide ergonomic functional spaces for the IT and ITES industry. Integrating hands-on experience with state-of-the-art technology, and adhering to stringent assessment procedures, we have ensured property deliver to our esteemed customers in record time, every time.
We at Bhansali Group are committed to design, develop, construct commercial, Residential projects and provide services to the Customer with an objective to exceed their expectations.
We strive to prevent environmental pollution, depletion of natural resources, prevent injury and occupationally related illness to our people by adopting appropriate safety measures with training and using the latest technology.
We ensure compliance to statutory, regulatory and legal requirements relevant to the construction industry. Enhance our skills, knowledge and technological development to achieve and sustain continual improvement of our process, product and people.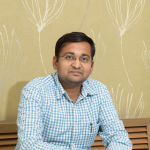 When it comes about trust, Bhansali Group in the first name that comes to my mind. They maintain transparency in each and every transaction, the materials they use and the quality which they provide. I would recommend Bhansali Group to everyone.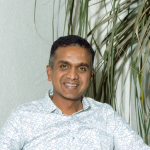 I strongly believe no one should compromise on the quality and I met someone who believes the same.  Their construction quality, amenities has a high which no one can match.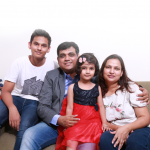 Bhansali Group has a dedicated and professional team who gives their 100% in everything they do. Their commitment is commendable.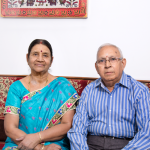 Time is very precious and Bhansali Group understands this very well. As 3 directors of Bhansali Group are form civil background they deliver it before time which I like about them. Keep up the good work!